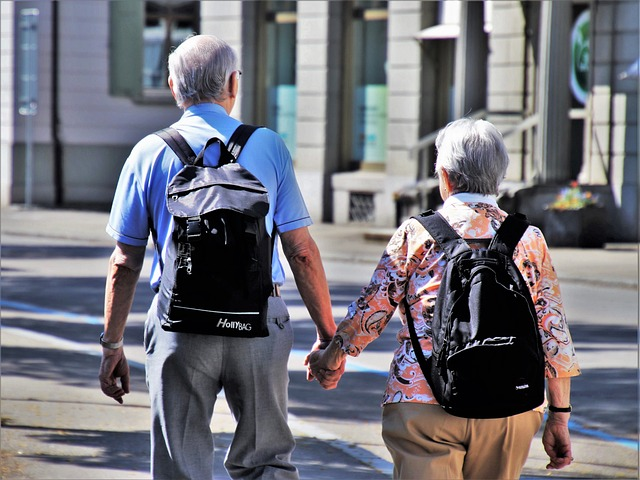 Personalized Senior Care, Respite Care, and Advanced Care Needs in Kitchener
AgePro provides a broad spectrum of home and health care services to individuals seeking superior quality personal care from skilled nurses and caregivers. We offer compassionate support, and expertise to those who require assistance, including seniors, disabled persons, as well as those suffering from chronic or terminal illnesses.
Expert Level At-Home Care Services for Seniors and the Elderly
As people age, they may require assistance with daily tasks and healthcare needs. Our at-home care services can provide seniors and the elderly with the help they need to live comfortably and maintain their independence. Our expert-level at-home care services go beyond basic support and offer a range of personalized services to meet individual needs. These may include medication management, physical therapy, companionship, meal preparation, and personal support services.
Our expert caregivers are also trained to identify and respond to health changes, providing peace of mind to both seniors and their families. With our in-home care services, seniors can remain in the comfort of their own homes, receiving the highest level of care and support they need to live a fulfilling and dignified quality of life.
Care for Seniors at Home
At our care service, your safety, dignity, and independence are of utmost importance to us. We offer home care and end of life care, delivered by a team of compassionate and trained caregivers and medical professionals, all in the comfort of your own home. Our care plans are tailored to meet your individual needs and preferences, ensuring a personalized experience and delivering high quality care for you.
Areas of Specialty
Why Choose AgePro Home Care Assistance Kitchener
AgePro is a home care agency that provides services to seniors and individuals with disabilities in Kitchener-Waterloo and surrounding areas. We offer a range of services, including personal care, medication management, meal preparation, housekeeping, transportation, and companionship.
Personalized care: AgePro offers customized care plans that are tailored to each client's unique needs and preferences.
Experienced caregivers: Their caregivers are trained, experienced, and carefully screened to ensure that they provide high-quality care.
Flexibility: AgePro Home Care Assistance offers flexible scheduling options to accommodate clients' schedules and needs.
Affordable: They offer competitive rates and accept a variety of payment options, including private insurance and government funding.
Local: AgePro Home Care Assistance is a local company with a strong presence in the Kitchener-Waterloo community, which may provide peace of mind for some clients.
Find Senior Home Care Near You and Your Loved Ones!
Our home care services are offered in the Cambridge, Ontario area including Kitchener, Brantford, Paris, Simcoe, Port Dover, Ayr, Dundas, and Ancaster.
FAQ's
Are your home care services only for seniors?
Home care services can be beneficial for individuals of any age who need assistance with daily tasks due to illness, disability, injury, or age-related limitations. While home care services are often associated with seniors, our home care agencies provide services to individuals of all ages, including children and adults.
Should I hire a professional caregiver instead of a private caregiver?
When it comes to hiring family caregivers for your family members, you have two options: hiring an independent caregiver or using a home care agency. Hiring a private caregiver may seem more cost-effective, but it comes with risks. They may not have the necessary qualifications or training to provide proper care, and it can be difficult to hold them accountable if something goes wrong.
On the other hand, home care agencies offer professional services with trained and licensed caregivers, who are supervised and monitored to ensure quality care. Agencies can also provide backup caregivers in case of illness or other emergencies. Ultimately, it's important to carefully evaluate your options and choose what works best for your specific situation.
What if I need to speak to someone after business hours?
You can contact our Care Services Center anytime as we operate 24/7. Our team of Care Services Specialists is readily available to provide you with assistance whenever you need it.
How do you assess elderly at home?
Our in home assessment typically involves evaluating their physical, mental, and emotional health, as well as their living environment and social support. Our highly trained home care professionals conducted these assessments and can help identify any issues and recommend appropriate interventions or support.